Free-Range Pork Roast with Gooralie Crackling
Is there anything more satisfying than creating the perfect, crunchy roast pork crackling?
Whether cooking for the family on a Sunday evening or impressing a group of friends for a weekend dinner party – this simple-to-follow recipe never fails to disappoint.
Serve with roast root vegetables in the cooler months and a fresh, summery salad in the cooler months – roast Gooralie Free-Range pork never disappoints.
Gooralie free-range pork rolled loin
Salt
Pepper
Oil
Brown sugar
1 kg = 1 hr
(180°C)
2kg = 2 hrs
Pre-heat oven to 180°C degrees (160°C for fan forced).
Dry pork rind as much as possible with paper towel. Unroll the pork and use a sharp knife to score the rind in straight diagonal lines – cutting through rind and fat, but not into the meat.
Turn over and season meat with plenty of salt and pepper.
Roll the pork and restring, adding aluminum foil to each of the ends for protection. Season rind with plenty of salt – be sure to push salt into the scorelines. Sprinkle additional salt on a chopping board and roll the pork on it to maximise seasoning.
Roast pork on a rack in baking tray for 1 hour per kilogram of pork e.g. 2 hours for a 2kg piece of pork.
To make the perfect crackling – remove from oven half way through cooking process (refer to legend), drizzle oil over rind, sprinkle a generous amount of brown sugar and some extra salt to cut through the sweet. Leave the oven temperature at 180

°

and a beautiful caramelisation will occur.
Rest for 10 minutes, then carve and serve.
Our Gooralie Free-Range Pork tips: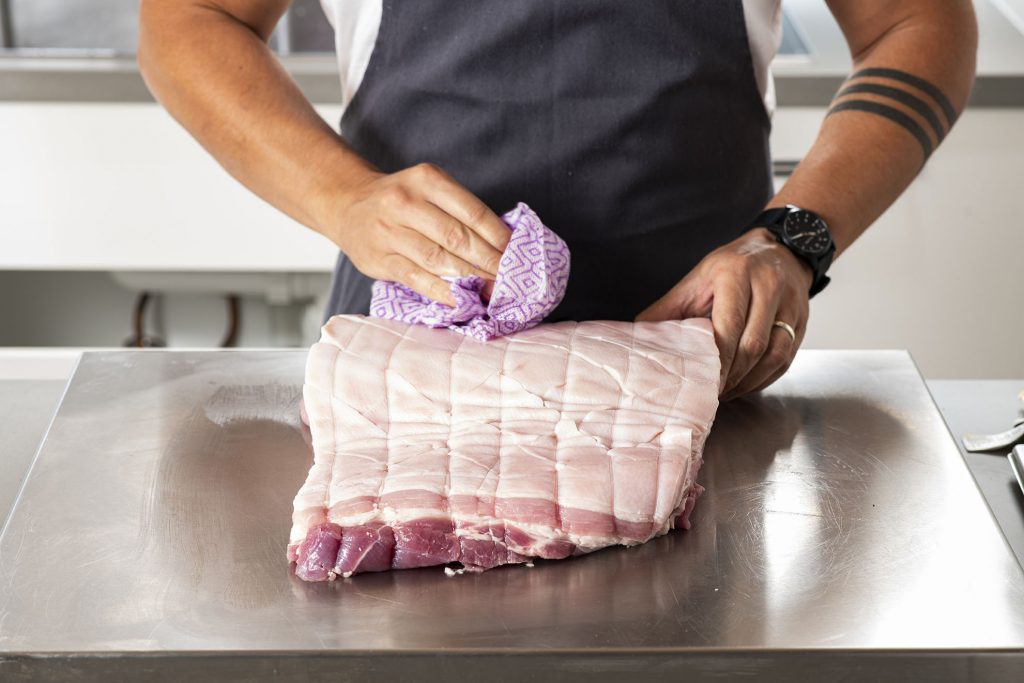 The key to perfect crackling is dry rind – for best results, we recommend to remove packaging and place on a rack uncovered in fridge overnight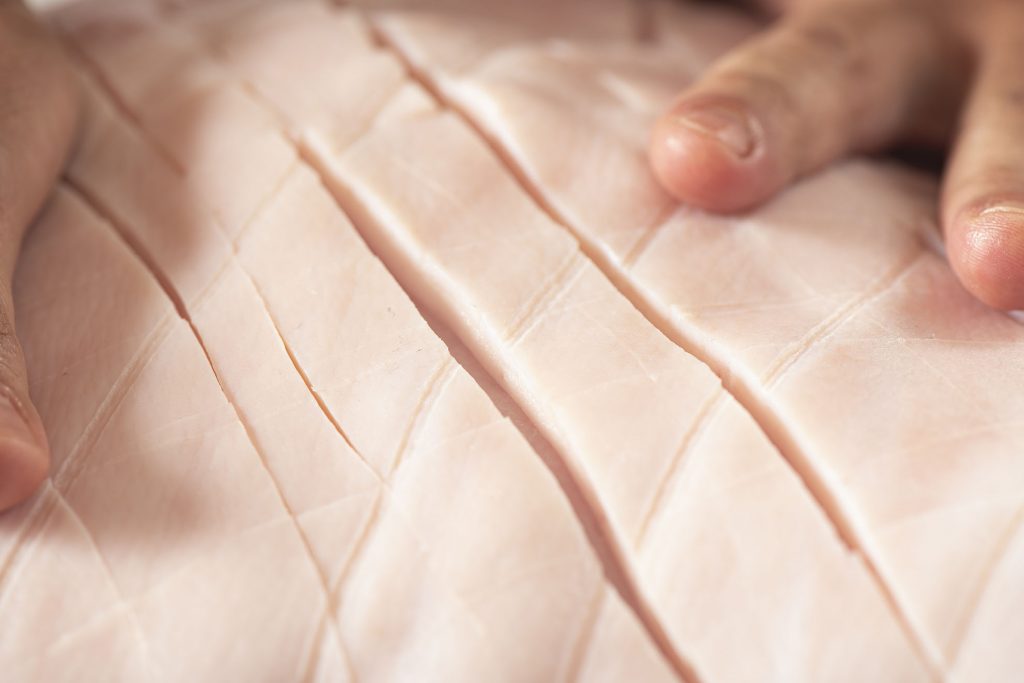 When scoring the rind, use a Stanley knife for precise cuts.
"Tickle your fork with Gooralie Free-Range Pork".